"Mujhe nai makeup class leyni", she says but goes and takes the class anyways. To everyone thinking Kinnaird ki larkiyan ki conversations would be interesting, exciting, and scandalous: you are right 100%. Here is every type of conversation I have overheard in Kinnaird:
1. "I'm Hungry"
Always, anywhere soon campus, you hear this everywhere; "chalo, kuch cafe say ley aein."
2. "Omg, what is she wearing?"
The thing is, when you don't have class and nothing much to talk about with your friends you're probably checking out other girls, and discussing about why one of them is wearing jeans under a skirt.
3. "Yaar, he's not talking to me because I didn't ask him agr usnay nashta kia hai ya nai"
Ahh, boyfriend advice. You'll hear every type of question and every type of advice.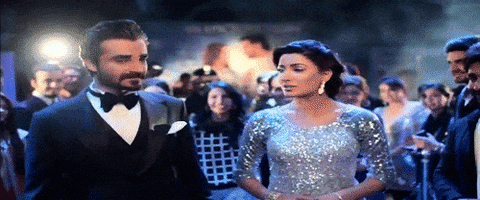 4. "Bus yeh aik topic samjha dou"
These are the girls who never come prepared for a test, and want to learn the whole syllabus in 20 mins.
5. "Chalo, plan banao koi"
Us KC-ites always want to go out. Why? Because why not? Trying to make constant plans with your friends and unfortunately only 10% actually work out.
6. "She never gives me marks"
When do we not talk shit about teachers? It is human nature to, and although we love our teachers, we also love to indulge in their negative criticism.
7. "Pata hai….."
GOSSIP ALERT. We were the original gossip girl xoxo.
8. "Honestly, what is up with her hair?"
Yes, we're still sitting in the cafe checking out other girls. Why is her hair orange though, seriously?
9. "My test was so fazooool"
Complaining about the test that you absolutely didn't study for, turning out harder than expected.
10. "Meray liye bhi ley aana"
My friend is going to go get something from the cafe, should I go as well? Nope I'm just going to yell at her to bring me a bag of chips too.
11. Singing
Just pure at the top on your lungs singing. Sometimes, you don't even need a speaker to sing along, it's like High School Musical, but in Kinnaird.
12. "Yaar, koi concert nai aa rha"
Does anything exciting ever happen in Kinnaird? It does yes fine okay, but seldom.
13. "Rizwan Sa'ab will be busy af"
"Bohut rush hai". You know it'll be crazy packed at 12:30, so you don't even bother going there.
What other conversations do you hear? Let us know!