For anyone who's on the road to becoming an entrepreneur (or if you really fancy the idea), listen up!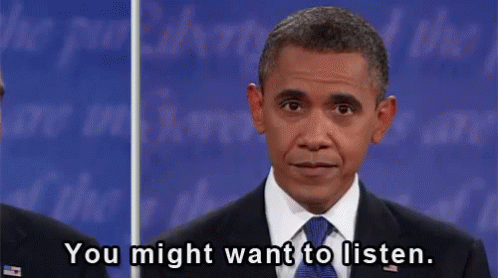 IBA's Entrepreneurship Society is bringing a two-day event – an Entrepreneurship Competition – on the 24th and 25th of November. It's called SPARK, and we're going to give you all the reasons why you should attend the event:
1. They have partnered with the School of Leadership.
At SPARK, it isn't going to be the usual scene with the same old boring speaker saying the same old boring stuff. Instead, they've handpicked the coolest and most interactive trainers in the country like Asma Mustafa to ensure that students don't end up dozing off.
2. They've also partnered with The Nest i/o
The Nest i/o is a hub for startups, and a lot of its speakers are attending to help the participants with product development. This is the ultimate goals opportunity for everyone as you'll get a chance to interact and network with the finest minds in town. And who knows, you might just score an internship as well?
3. AND THEY'VE PARTNERED WITH GOOGLE!
Yeah, you read that right. Mr. Raza Matin, the Marketing Consultant for Google Pakistan will be training students on how to sell, in one of the rounds of the event. The round, by the way, is called Bechde!, and tbh, I guess we're already sold!
4. It's gonna help you become more confident, so it's time to say goodbye to your old shy self!
We're sure you've wanted to go up in front of an audience and be the star at some point in your life, but then sometimes, we're just too shy to do that. Well,  SPARK'17 is going to change that for sure. They've called experts to teach you how to go up on stage in front of a judge's panel and audience and pitch your ideas like a pro!
5. The Entrepreneurial Experience
SPARK will surely bring out the entrepreneur in you! In fact, it will make you go crazy with enthusiasm and then make you wonder, "Why do people want to do jobs in the first place? I am going to start my business tomorrow!'"
6. You'll be given a chance to create your own product!
Oh yes, and not just that, you'll be given a chance to sell it as well. This is totally your chance to make your dream come to so put your creative hat on and start thinking about the next big thing!
7. Did I mention that it's going to be absolutely kickass?
The event design is tailored to make sure that you don't encounter even a single moment of boredom, whether you're in the middle of a training session or in the middle of creating your own product.
8. It's a chance to be in a long-term relationship with The IBA Entrepreneurship Society!
Being a part of SPARK'17 will give you a chance to work with the IBA Entrepreneurship Society for its future ventures. It'll give you hands-on experience to work in the big leagues before you even graduated!
9. The prizes and giveaways!
Ahh… the oldest trick in the book, but these guys are a lot more ethical than you think. The winner at SPARK will receive an amazing gift basket filled with…(well that's a surprise!). And of course, every participant will get a Certificate from the IBA Entrepreneurship Society and Aman Center for Entrepreneurial Development for the Completion of their Mini Diploma in Entrepreneurship!
10. The name SPARK'17
Sources tell us that Team Spark is a big fan of the hit-TV series The Flash and that's where they got the inspiration for this fast-paced, super invigorating experience. Now that you think of it the logo does look familiar…
11. The Beach Party!
After 2 days of hardcore learning, experiencing and running around at SPARK'17 you get to relax at the beach with your friends and let all that ~negative~ energy from CIE and university exam stress out.
12. The Gorgeous IBA Campus
We think by this time we already have established that the IBA campus is a total piece of art. The architecture is unique and unlike any other structures you've seen in Karachi. It's the perfect place to give students their space to work in teams, jog their creativity and to make their experience at SPARK'17 even richer.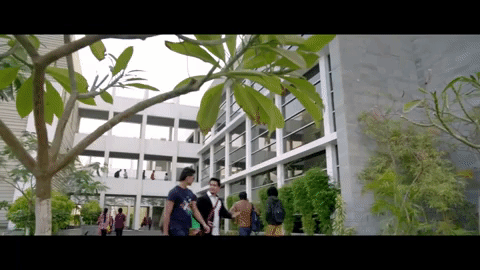 So what are you waiting for guys? This event sounds totally amazing, and to be honest, Pakistan really needs entrepreneurial events such as these for the growth, development, and exposure for the youth.
Head over to here to register for SPARK'17!