Winters in Karachi are uncharacteristically intense this year, and with predictions as low as 7 degree Celsius, comfort is one of the main things that everyone desires. What's better than to get a hot cup of coffee, and good literature?
IBA's Literary Society is bringing back Sargoshiyan: The Evening of Whispers, with the goal to enlighten Literature and Urdu lovers with the magic of words, merged together to create verses of immense heart and soul.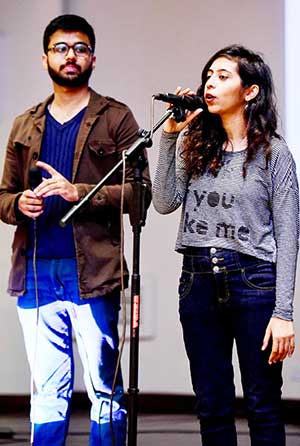 According to the society,
"While we usually perceive comfort in its physical form because hello: blankets, hoodies and warm cups of coffee but do you ever think about mental warmth? The kind of warmth that fills your soul with peace and tranquility. Art, as we all know is food for soul- it fills the empty abyss in our hearts that this materialistic world has created and what better way to promote art and create an atmosphere of warmth and enjoyment than to listening to poetry."
Now, imagine yourself sitting with a gathering of poetry lovers, inhaling and absorbing every moment,being able to express your emotions through the subtle art of poetry, feeling every verse resonate with the deepest corners of your heart. Urdu poetry does just that, with its earthiness and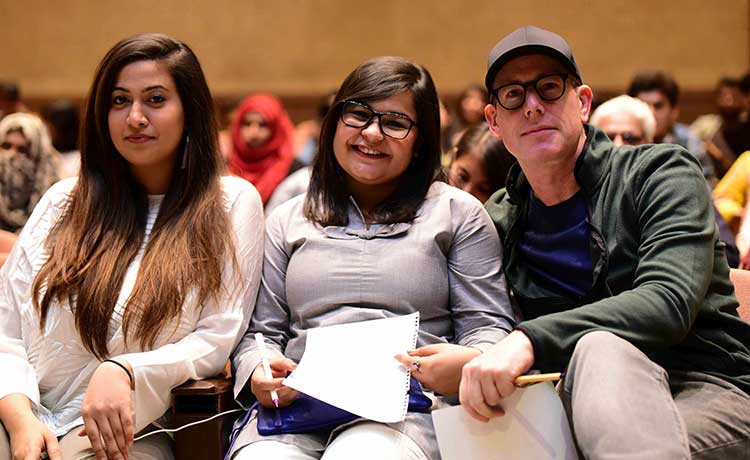 The IBA Literary Society aims at not only promoting self expression but also our national identity through the Urdu language ,which we believe isn't getting as much attention or appreciation as it should.
Therefore if you're a lover of soulful poetry or music and believe that Urdu should be rightfully revered as the beautiful and rich language that it is, then this evening of whispers is your true calling.
For more details, visit the IBA Literary Society's page here.