Student suicide is something we just don't talk about as much as we should. Exam stress, the pressure of doing well and the isolation that college life comes with sometimes, all lead to people coming under incredible scrutiny and unbearable stress.
To combat the issue of increasing mental stress, many leading universities in Pakistan started hiring full time psychologists and therapists. The idea was that students would use this 'safe space' to express their grievances and hopefully get better.
Recently, universities like NUST and IBA have taken serious steps to overcome this issue by hiring full time psychologists for their student body.  
A prestigious university in Lahore also did the same, however students hardly ever used the psychiatric services. In a recently uncovered incident, the university in question refused to acknowledge the student's concerns and it got to a point where he gave up, went home and took his life. The university refuses to take responsibility because he 'left' and was no longer their concern.
The general trend towards having psychologists on campus is great, however if these hired professionals aren't creating an inefficient 'safe space' then we need to go back to the drawing board and reevaluate our policies. University is an inherently difficult place place it can never get to the point where someone feels the need to end their own life.
Depressed students in most Pakistani universities do not feel comfortable the administration or the campus therapist with their problems. They would rather keep it in or discuss it with their friends. The sad thing is that most of us don't know what to do when someone approaches us with issues pertaining to their mental health.
Last year, a student from a major medical college in Karachi was found hanging from his room ceiling. In this case, the victim wasn't under any particular academic pressure but no one realized that he was suffering from severe depression. The condition only kept building up inside him, and it got to a point where he chose to take his life.
In another incident in Islamabad just this past July again just shows how depression and academic pressure can really push a student to end their life especially if there's no one there to hear them out or help them out.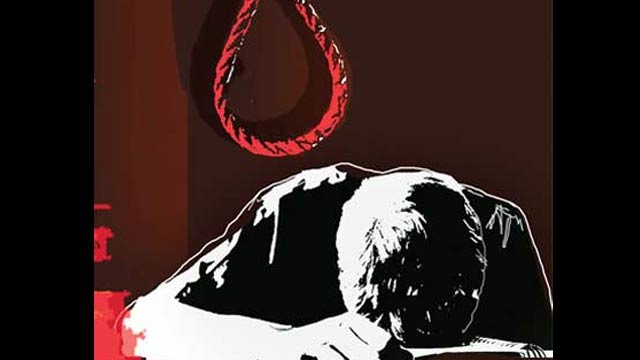 Speaking to MangoBaaz Campus, some students opened up about their experiences about dealing with depression and mounting academic pressure. One student from Islamabad had this to say; 'My friends didn't understand what I was going through and I was not ready to go to the university psychologist with my issues. It got to a point where I caved under my feelings and went to her. Her advice was generic, not suited to me or my condition. I don't know how I did it, but I took time for myself and my thoughts. Thankfully I'm better now, but my university, the biggest source of my problems, wasn't there to help.'
The other students we spoke to had similar experiences. Common problems include the people they know not being cooperative and issues with the 'assistance' the university claims to provide. 
This is an extremely serious issue. Not only does universities' services need to revamped, students need to be made aware how to deal with such situations; look out for warning signs and to also know how to deal with particular situations. More so than everything our institutions need to take mental health seriously. Their students need to be their top priority, both in term of physical and mental health.