Bulimia Nervosa is an eating disorder that most people in Pakistan are unaware of. Eating disorders can result in either an extreme increase or decrease in a person's diet. Bulimia, in specific, causes a person to indulge in binge eating. Followed by attempting to puke out whatever was consumed in order to a avoid gaining weight. Here are a few facts you probably didn't know about the disorder:
1. Bulimia can coexist with other disorders, such as depression and anxiety.
In fact, other disorders can cause bulimia. Or even vice versa.
2. Societal pressure or low self-esteem are known causes of bulimia nervosa.
When people become consumed with looking a certain way, they may develop this disorder. This could be because of societal taunts or extreme dissatisfaction with one's personal image.
3. However, bulimia can be caused by other reasons, such as genetics.
4. People of any age, gender or background can suffer from bulimia.
You don't HAVE to be a teenager to suffer from bulimia. Bulimics can be of any age, gender or socio-economic background.
5. Bulimia can cause extreme weight loss.
You should keep your eyes out for your friends that lost weight really fast.
6. However, bulimics can also maintain a normal weight.
Don't be paranoid. People can reduce weight without being bulimic as well. However, with bulimics, sometimes it can be hard to tell whether they're suffering from the disorder or not. When weight loss isn't a major giveaway, other signs have to be looked out for.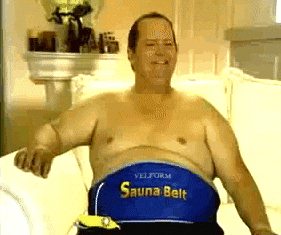 7. You can't heal bulimia through criticism. 
"Why do you keep doing that?"
"How about you just stop?"
"You aren't trying hard enough."
Yeah. Don't say that. It's not helping one bit.
8. It's not all about "being thin".
Bulimia is not solely associated with being thin. It's more about your perception of yourself that matters.
9. It's not just about eating. Bulimics can overexert themselves too. 
Bulimics don't only throw up. In some cases, bulimics resort to extreme exercise in order to reduce weight.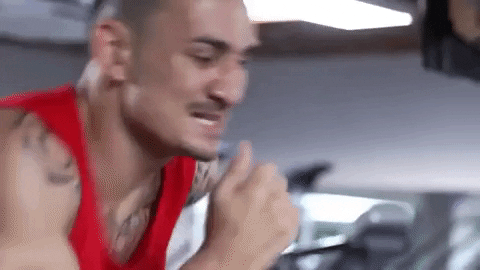 10. You can't always tell if a person is bulimic.
Just because someone is skinny, doesn't mean they're bulimic. Some signs and symptoms that can help you identify someone with bulimia are as follows:
11. Bulimia is also a mental disorder.
Bulimia is not only an eating disorder. It's a mental disorder as well. It's actually categorized as a psychological disorder and can be life-threatening as well.
12. There are some do's and don't's when it comes to bulimics.
They don't really need you to pity them. And they don't need any more negativity in their lives. They need people to talk to. They need to feel normal.
13. People can fully recover from Bulimia.
As much as everything about bulimia makes you feel bad about bulimics, one CAN fully recover from bulimia. So there's no reason to lose hope. However, professional treatment needs to be sought at all costs.
Such disorders must be dealt with seriously. Our lack of knowledge inhibits us from truly empathizing with those who suffer from such illnesses. However, it is imperative that we help all those in need of aid.
---
Cover image via food.ndtv.com
For more content that makes you aware of the world around you, visit Wajood on Facebook.