What if all you had the chance of being with your favorite fictional characters from the drama serials you adore? Will it not be a treat to have someone like Gulsher and Shehnaaz from Alpha Bravo Charlie in your life or Asher from Humsafar saying all those sweet things to you? But what you don't think about are the chances of meeting someone like the people you found absolutely annoying in those dramas.
Here is a list of some of them who you will never like to be associated with in real life:
1. Sara from Humsafar
She's rich, hot and really desirable from afar. But the moment you get close, you realize how obsessive, jealous, suicidal and disturbed she is. You can't be with her because of her emotionally charged personality and you can't be without her, because she'll kill herself if you leave. She's someone who should definitely have you running in the opposite direction.
2. Minahil from Mann Mayal
Even when Mannu was young and happily in love, she used to compliment Salahuddin with insults.
"Aap tu mujhe zeher lagte hain."
She acted childish and demanding at all times. She will probably stay naraz from you 99% of the times for reasons you will never be able to predict.
After her marriage to Mikael, she turned into a sad, angry, self-loathing and submissive woman who either cried all the time or hurled insults at the person she loved. She was super nice to Mikael who treated her like shit and super mean to Salahuddin who always watched out for her. It's too much drama for one lifetime, you're better off without her.
3. Salahuddin from Mann Mayal
The nice goody two shoes, who'll lead you on and make you fall in love with him and then disappear into thin air the moment the word "shaadi" pops up. He's too concerned about society and log kia kahain gay. He's too practical and doesn't believe in romantic bullshit that happens in movies. He will tell you pyaar se pait nahi bharta and will not go to wild extremes for love (until its too late; then he'll turn into a full time stalker).
4. Shazia from Mausam
The apparently innocent looking girl is a chalaako maasi deep inside. She is always playing games and is always indulged in different chaalain to get what she wants. She doesn't care who gets hurt in the process, jo pasand hai woh bus millna chaiye, even if its someone like Hashir who had no interest in her whatsoever.
5. Saman from Maat 
The gold digger, materialistic girl who'll leave you the moment she finds someone richer. She's only with you for what's in your pocket, not what's in your heart. She's emotionally detached and disrespectful to anyone who she has nothing to gain from.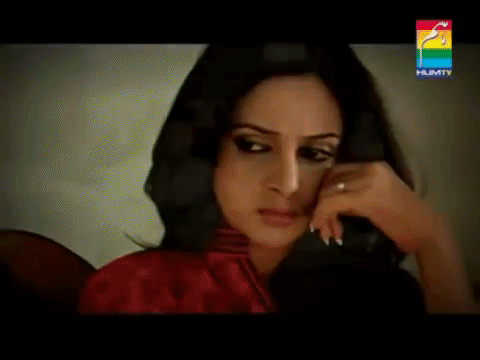 6. Jeena from Mann Mayal
Jeena is like the fraandshipper who you try to brush off hundreds of times but he just doesn't get the sign. She just doesn't take no for an answer. She is sickeningly sweet but you can sense that it's all an act. Deep down she's evil and is only with you because of her stubbornness instead of attachment or love.  She'll use emotional blackmailing to get her ways and will remind you every waking minute of your life "mere toh maa baap bhi nahi hain".
7. Mikael from Mann Mayal
The guy who respects or loves no one, has achieved nothing in life, yet lives like the world revolves only around him. Selfish, badtameez and emotionless.
8. Sahir Sher from Ishq Junoon Deewangi
The guy who will marry you, and give you a perfect life…until he finds someone younger and more attractive than you. Then he will fall madly in love with her. Such cheatersm you'd rather stay miles away from.
9. Malik Wajahat Ali from Mera Saaein 
Sexist, beta-seeking misogynist. A feminist's worst nightmare and unbearable to all. Aisay aadmi se Allah hi bachaye. 
What other TV characters make you swear off love?