An anchor confused the tech giant Apple with the khaaney wala apple and oh dear Lord, people are trolling her relentlessly.
It's 2019 and What a time to be alive! (Apart from the inflation, and the sad turn of events in the cricket World Cup 2019). It's an age of scientific marvels and revolutionary advancements. The spread of the internet alone has become the widest wealth of knowledge and information.
Among many other famous names and brands, we have our very beloved Steve Jobs ka Apple. 
You know, the one with the overly priced products which have evolved into a sign of wealth and rather than their productivity? Jee haan, bilkul wohi wala Apple.
In such an age, where every ghar baar has at least that one annoying Apple user, it is next to impossible to imagine that someone might not be aware of the brand or the company. But let us prove you wrong! A video has just started making rounds on social media where a host can be seen talking about Apple, but boy is she wrong!
A snippet from a show, called "Guftugoo, Qasim Ali Shah Ke Saath",  is going viral on Facebook for all the right and wrong reasons.
During an intellectual discussion about the economy and Pakistan's poor economic dispositioning, Qasim made a stark comparison between the financial standing of Pakistan and the multinational giant, Apple.
Qasim Ali Shah has risen to popularity thanks to his intellectual and enlightening discussions and he can be said to be a guru on such subjects. During the conversation, Qasim Ali Shah used Apple's economic stature as a point of reference and tried to compare it with Pakistan's GDP and budget which, tbh, seemed to be a good discussion.
Until his co-host decided to give her two cents on the matter. 
As Qasim states that Apple's business is many times more than that of Pakistan's budget, his co-host goes on to say "Ji, maine bhe suna hai ke seb ki hee itni saari iksaam hain"…
Clarification: She is NOT talking about Apple's products, she is talking about fruit chaat wala apple!
She legit thought Qasim Ali Shah was talking about khanay wala apple, and not the company!
What Qasim Ali Shah was talking about:
What his co-host thought he was talking about:
Needless to say, this was a not-so-bright moment and Qasim Ali Shah had to come to her rescue.
Sensing the innocence in her remark, Qasim Ali Shah jumped to her rescue and instantaneously clarified that he was talking about the iPhone wala Apple and not the fruit chaat wala apple.
Meanwhile, this was Steve Jobs in his grave: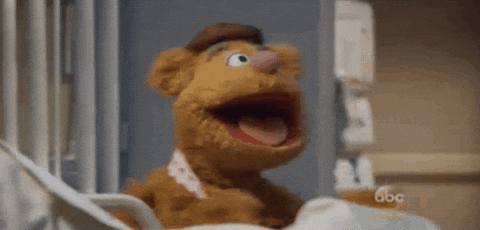 The host was just trying to be part of the discussion. I get it, it's part of her job and I can imagine how embarrassing this particular moment would have been. Since the video is going viral on social media, people have A LOT to say about this incident.
People could relate HARD.
Memes were used to convey emotions.
The poor thing is being trolled and I, honestly, feel bad for her.
The video, without a doubt, is hilarious. It, honestly, reminds me of how having intellectual discussions with my friends is a pain. But, it was a momentary slip or maybe the anchor was of the view that Qasim Ali Shah was talking about fruit export business. Ho jati hai insan se galti, izzat ka janaza nahi nikalne beth jatay foran. 
Ab chalen sach sach bata den, what did you think Qasim Ali Shah was talking about during the video? Do you think it was an honest slip or was it really a dumb display of over efficiency? Let us know in the comments.
---