With all these TV shows online and the likes of blessings such as Netflix, we, as pure-blood burgers hardly end up watching any television. Apart from news, and the occasional Saturday/Sunday night Hum TV hits *ahem Mann Mayal *ahem, you don't really recall yourself watching or following any particular channel as of late.
Little did we know that truly, 'absence makes the heart grow fonder'.
Not sure if my mother said this to me, or whether Shah Rukh Khan spoke this as one of the classic Rahul-Anjali exchanges, but "kisi cheez ki qadr tab hi aati hai, jab who tumse chheen li jaye". Okay, it may have been my amma but it really does sound like something Shah Rukh would say.
Indeed, this morning when I grabbed my breakfast and came to the lounge hoping there'd be something on TV to keep me busy and rid me of my morning sickness, I was appalled.
Had the channels suddenly changed? WHERE WAS STAR WORLD? If my brother had messed with the channels I swear I would've bashed him with the remote.. Except, this wasn't the case. Not only was I being deprived of Star World, my one stop for cheesy everyday shows and daily dose of Nathan Filion's sexy shenanigans, but Star Movies was also missing, SO WERE THE INDIAN MOVIE CHANNELS THAT HAVE BEEN MY GUILTY PLEASURE FOR YEARS. WHAT?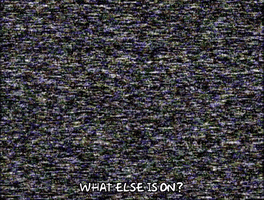 Adding to that, since I have the blessing that is PTCL Smart TV, I thought alright, let's check the Video On Demand Section and pick something from there. My God. Where is this world heading? The Indian Movie Section was gone. My weeping heart longed for some Om Jai Jagdeesh– this is quite unacceptable.
As if this wasn't terrible enough, cinemas in Pakistan have officially stopped viewing Indian films, which sure, may be great for the Pakistani industry but COME ON
Me and millions(okay, thousands) my age have grown up with the likes of Govinda's twists and Sallu bhai's dabangg catch phrases. That time Deepika made her debut in Om Shaanti Om with her trillion dollar smile, to the tunes of Aankhon Mein Teri, we were ALL awestruck. When Munna Bhai lied to his father to save some dying patient and then lied again about his MBBS, we ALL felt love for the character!
And who in their teens hasn't danced to Abhishek's Bluffmaster or Jhoom Barabar?.. That's right. No one.
Of course, I love Pakistan more than anything else but I my love for Shah Rukh doesn't mean I am not a Pakistani anymore.
So as much as I am proud and in love with our own film industry which has a flavor of its own and seems to be a roll for quite some time, I, along with many other Bollywood fans are deeply grieved by this situation. Losing Star World this morning has made me realize my love for Mother Khaala India.